Hey 👋🏻 — Jasdev here.
This week I will tell you all about the mashup of social media and NFTs and the design nuances that they implemented in their products.
Today's issue takes about 5 minutes to read.
Enjoy.
---
NFTs x Social Media: is it the ultimate web2 ↔ web3 mashup?
In terms of discovery of NFTs, social media platforms are one of the top places. They are heavily used by artists to build a personal brand and huge following by sharing preview of artworks.
There is no better or faster way to reach out to the community and inform them about an NFT offering, set up an auction, or announce the sale.
Social media platforms act as the common ground between a buyer and a seller for the sale of NFTs. While there are no concrete features to support the sale and purchase on platform yet, the area is being explored.
Let's explore some design nuances of how it's being implemented across platforms.
---
The rise of NFTs in social media
Social platforms have been in the race to transition slowly to web3. They want more skin in the game.
Twitter
Twitter was the first to get onboard the NFT train by introducing NFTs as profile avatars.
How they changed their design: They made the NFT user profile picture into a hexagonal shape to differentiate it from the regular profile pic which was a circle.
---
Meta
Instagram will also allow a limited set of creators to show off NFTs in their Feeds, Stories and Messages. Facebook started testing a similar set of features for a limited number of users.
How they changed their design: They added a bottom-left "Digital collectable" tag on the images in feed. This will allow users to quickly spot NFTs at a glance in feed. They too, use a hexagonal icon in the tag. Seems like the hexagon icon will be the standard of showing off NFTs on social?
---
Reddit
Reddit launched its own NFT marketplace where you can buy digital avatars for a fixed price (and set them as your own avatar).
How they changed their design: It's unclear as of now how they're gonna show NFTs in the profile picture container. However, there are plans of going live with a NFT marketplace first, which could look somewhat like so.
According to Emergen Research, the global Non-Fungible Token (NFT) market size is expected to cross $350,000 million in 2030.
For NFT owners, displaying digital art on their social media adds value to their holdings. Web3 compatible social media companies have an opportunity to retain and acquire new NFT oriented customers.
---
How do NFTs acquire value in the first place?
NFTs are mainly used for certifying digital art, and a big part of buying art is being able to have a verified ownership, and being able to show it off.
Social media, with algorithms that are finely tuned for virality, are perfect for this.
A classic example is the very first tweet ever sent out by Twitter cofounder Jack Dorsey. Linked to an NFT, it was auctioned for a crazy $2.9 million last year. Since only one of it ever exists, hence the crazy value.
---
NFTs + face filters = Augmented NFTs!
And now, NFTs might be coming to Snapchat.
Artists will be able to create and mint NFTs on another platform and then import them into Snapchat as Lenses.
Snapchat Lenses transform your look and the world around you. Lenses can be used to create Snaps with 3D effects, objects, characters and transformations.
Lenses are still the most actively used feature on Snapchat. Over 200 million + users engage with Lenses everyday (as per Snap).
Think: A bored ape lens available only to the owner of the bored ape NFT. How cool and exclusive will be that!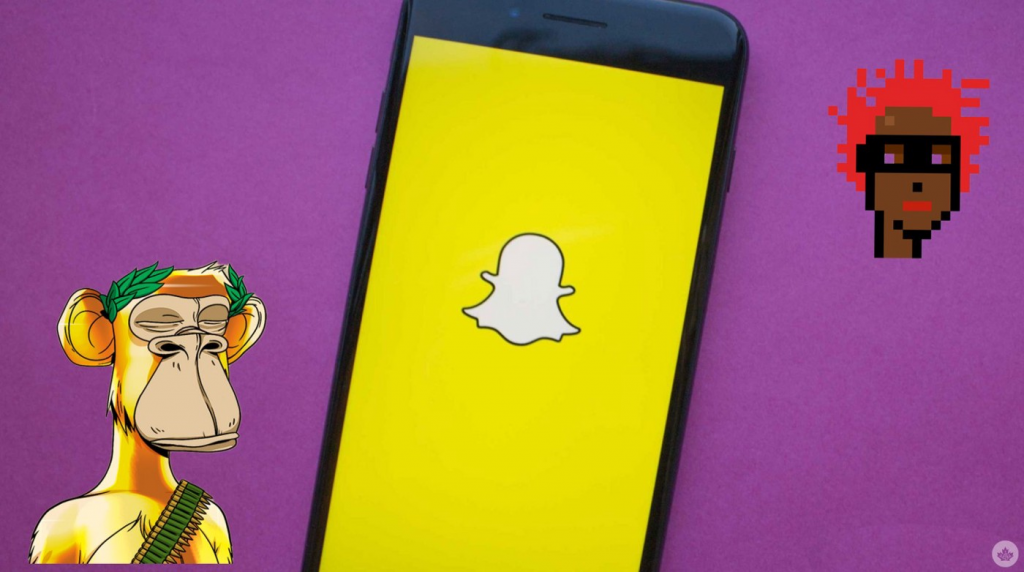 What do you think of these use cases for NFTs?
Will social media help scale NFT adoption?
---
If you liked this, smash the like button, and consider subscribing. I send out a value packed newsletter every Saturday.